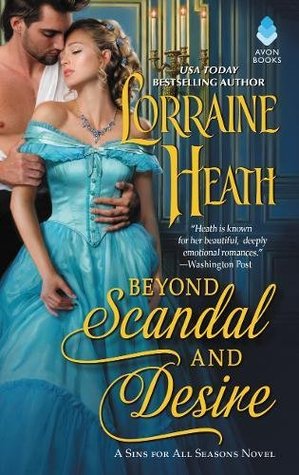 I loved the blurb of this book so much that I counted the days until it's release. And it doesn't hurt that the books author is Lorraine Heath. I had some preconceived notions before I started reading. Many were proven wrong in a good way. It has a refreshing take on a concept that is used regularly in historical romance.
The Blurb: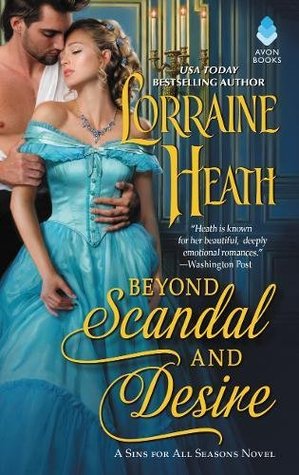 At birth, Mick Trewlove, the illegitimate son of a duke, was handed over to a commoner. Despite his lowly upbringing, Mick has become a successful businessman, but all his wealth hasn't satisfied his need for revenge against the man who still won't acknowledge him. What else can Mick do but destroy the duke's
legitimate
son—and woo the heir's betrothed into his own unloving arms . . .
Orphaned and sheltered, Lady Aslyn Hastings longs for a bit of adventure. With her intended often preoccupied, Aslyn finds herself drawn to a darkly handsome entrepreneur who seems to understand her so well. Surely a lady of her station should avoid Mick Trewlove. If only he weren't so irresistible . . .
As secrets are about to be exposed, Mick must decide if his plan for vengeance is worth risking what his heart truly desires.
My Review:
Lorraine Heath's new book is a prelude to a complete series of Trewlove siblings. It starts off with Mick Trewlove, a bastard son of a Duke given away to a widow at his birth.
Now a well established business tycoon, he is ready to give the world to his adopted family. Mainly his younger sister. To give her a London season and a chance at a better marriage, he has to enter into the labyrinth of London aristocracy. And for that he requires an acknowledgement from his father, the Duke of Hedley.
Lady Aslyn Hastings is the ward of Duke of

Hedley.

Having lost her parents at a young age, she bethroned to the heir to the Dukedom, Lord Kipwick in every sense expect a formal announcement.

She is groomed to be the future duchess, but Aslyn desires something more than an obligation. But after she meets the infamous Mick Trewlove, her world is tilted at its axis.
Ashlyn is not what Mick wants and Mick is definitely not what Ashlyn needs. What happens when the path to vengeance is obstructed by passion? That surmounts the rest of the story.
I liked the premise of the book. The plot might sound similar, but it is not the old wine in a new bottle. It has it's own unique elements and I was quite pleasantly surprised by the end. It was an all win and well crafted.
I liked Mick. He was driven, ambitious and I loved his path to success. Ashlyn disappointed me. I felt like I was reading a shadow of a character for most of the book. Until the beach scene I didn't get much points to paint her picture. She was at most vague and common.
I also

was skeptical about how their relationship developed. Mick is shown as a hardened man with a shrewd and cynical attitude. And he develops a tender for her almost immediately. I mean it's not even just lust. And all this happens when these two have not even shared a proper conversation. There was no witty banter or an intelligent argument to warranty his interest.
Until the beach scene I really had my doubts about Ashlyn.
I liked Mick's makeshift family. Aiden made me curious. I look forward to his book. And Ginny's book is next. I'd like to read that.
I also liked that the book didn't focus on a bloodthirsty revenge on Mick's part. His main priority was always his family.
Of course the end was something I never expected. It was new and creative. Kudos to the author there.
The author could have spent more time developing Mick and Ashlyn's relationship. It just seemed a tad bit fanatical.
I would like to read the rest of the series. The blurb of Ginny's book is already out. Check it out
.
My Rating:
I would give this book 3.5 stars.
Keep reading
Chao!